Our Philosophy
We are in the business of sharing eco-friendly landscape options with the community. We believe that anyone that wants to have a lush green lawn without harmful chemicals and never ending sprinkler systems should have them…and affordably! That's where we come in! Our products are priced and stocked locally with you in mind! When you are ready to go, we are too.
Same day pick up is available – so are Saturday deliveries! Call us today to get a kick start on your next project.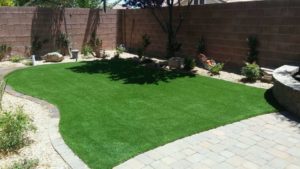 Our Story
With over fifteen years of turf and landscape knowledge Shannon brings all the know how to VS Supply. Almost every situation, problem or install option has been a project we have come across. We have the know how to help you execute the project. A big project on a rooftop? No problem, we can help you! Cutting around pavers or stepping stones? We have been there and know how to help! No project too big or too small can stop us. Have a tricky install, worry not…our team will help guide you.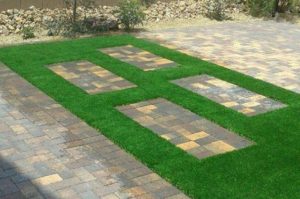 Next Steps…
Now that you know about us – call us or email us today with your project. We are here to help supply you with all your outdoor needs!
Call us now at 702-888-2099 or email us!
View our Products and Shop Here!
Call us and schedule a time to talk about your project!